Thank you to everyone who made the first year of Hello Earth's Outdoor Trek a success: those who worked with us, who spread the word, and who came out and saw us. None of it would have been possible without each of you.
The final performance was to a crowd of over two hundred, standing room only, and prompted
this review
at Seattle Geekly. We owe it all to our audiences and our cast.
For those of you who missed it, or who didn't and want to relive the moment, we've collected some photos from crew and fans to share. Those of you who have noticed that the trailer has been taken down, fear not--we are working on something bigger and better.
For those of you who want to know about next year, please stay tuned to this blog and our Twitter account (hello_earth). The response to this year's show pretty much ensures another, and we'll post periodically with our plans, progress, and requests for your involvement. Please continue to spread the word, to give us your suggestions, and don't be afraid to risk implosion.
Yours,
the crew at Hello Earth

Photo courtesy of Brian Hambrick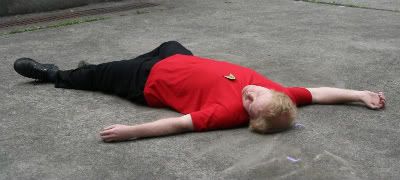 Photo courtesy of Matt Crowley



Photo courtesy of Brian Hambrick



Photo courtesy of Brian Hambrick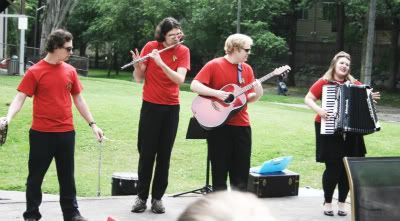 Photo courtesy of Peter Abrahamsen



Photo courtesy of Peter Abrahamsen



Photo courtesy of Peter Abrahamsen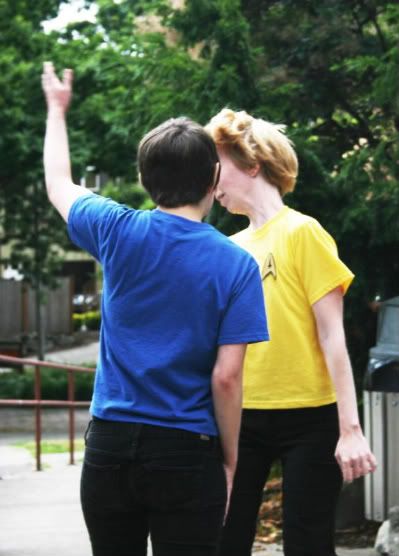 Photo courtesy of Peter Abrahamsen



Photo courtesy of Brian Hambrick



Photo courtesy of Brian Hambrick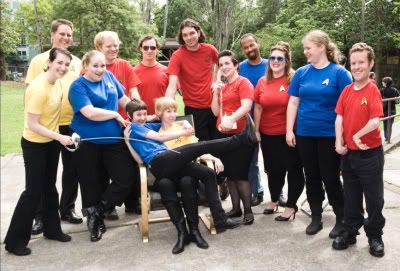 Photo courtesy of Brian Hambrick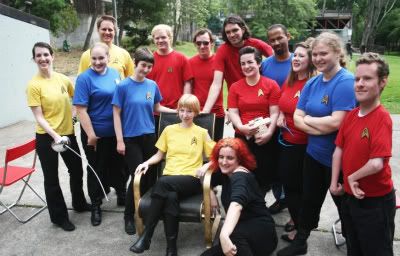 Photo courtesy of Peter Abrahamsen

Left to right, standing: Lieutenant Sulu (Sara Sorden); Nurse Chapel (Stefanie Morris); Lieutenant Riley (Paul Unwin); Spock (Helen Parson); Dead Body, Redshirts' guitar (Chad Lindhorst); Redshirts' percussion (Johnathan); Crewman Moody, Redshirts' accordion, flutist, percussion, musical director, artist (Sean Robinson); Lieutenant Uhura, artist (Stevie Van Bronkhorst); Doctor McCoy (Loren Walton); Yeoman Rand, Redshirts' accordion (Leslie Rader); Joe Tormolen (Alex Kronz); Mr. Scott (Michael Bowers)

Left to right, seated: Captain Kirk, producer (Kris Hambrick); director, producer (Joy DeLyria)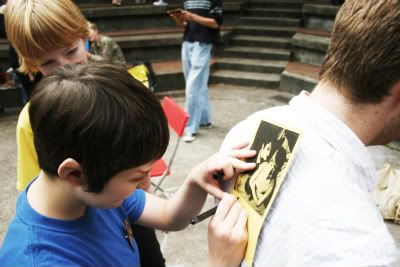 Photo courtesy of Peter Abrahamsen

Thank you all for coming. And stay tuned for next year: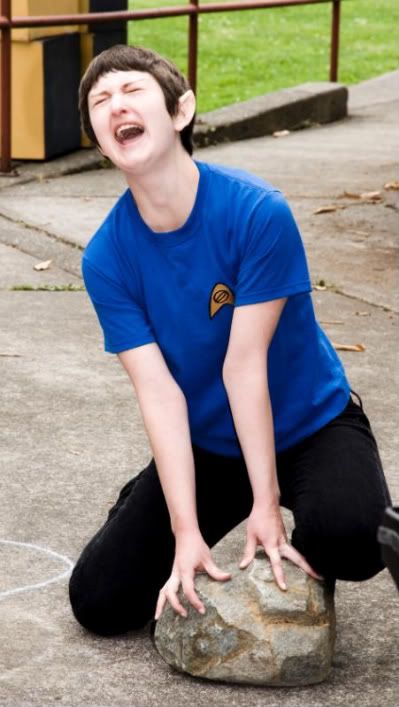 Photo courtesy of Brian Hambrick